Eight-piece reggae collective We Got has released the official music video of their new single "Panahon."
Directed by Shai Advincula, the story takes place in the time of pandemic, where a woman in isolation found unexpected companionship in the unlikeliest of circumstances.
According to Advincula, the concept behind the music video revolves around the idea of isolation and the crazy things that we do to cope with the loneliness that comes with it. She explains, "Over the past year, our lives have shifted by being stuck at home most of the time. There are a lot of things that we're missing from our pre-pandemic life, one of which is the affection we get from a companion. But how do we cater to our need for affection in a socially distanced world? The music video shows a bizarre but refreshing take on coping."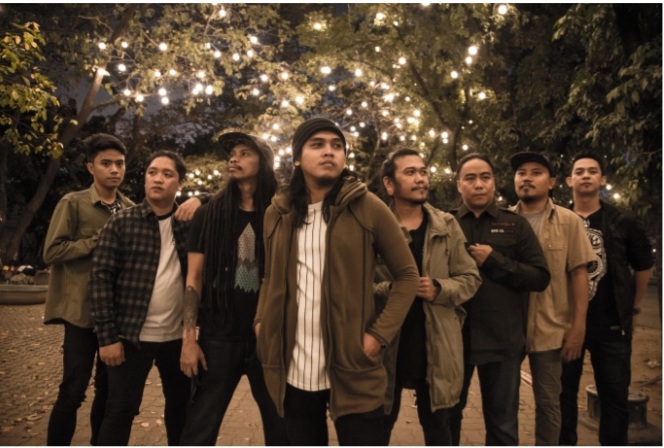 Vocalist and guitarist Mack Dela Cruz reveals that it was the band's first time to work with Advincula. "She's very professional, and her ideas blew our minds. We had so much fun and it was a great experience for us working with such a tremendous team."
Written by the band's guitarist Mike Quebral and arranged by vocalist and guitarist Mack Dela Cruz, "Panahon" was recorded at Kodama Studio with the goal to produce a calm, soothing piece of music that finds worth in spontaneity, and not having to waste life worrying about the daily grind. "We know a lot of people suffering from depression, so I wrote this song to remind people that there is hope, and slowly but surely, you'll be able to get past it with a renewed perspective in life," Quebral shares.
The song is part of We Got's debut EP, Hiwaga, which was released on all digital music platforms worldwide last week. Produced by Raymund Marasigan and mastered by Shinji Tanaka, the 7-track release delivers infinitely hummable jams that prove to be both fun and heartwarming.
Stepping into the spotlight with staccato chords, infectious horns, and syncopated rhythms, the mini album features five previously released tracks, and two new songs: the effervescent jam "Kakaiba Ka" and the EP's lead single "Panahon." The latter brings some exciting new energy to this season's predictable nature, taking into account the importance of weeding out the negativity to enjoy what life has to offer.
We Got's debut EP, Hiwaga is available on all digital music platforms worldwide via Sony Music Philippines. Its lead single "Panahon" has a music video that you can watch via YouTube.
Read more about different stories of people, product reviews and events here on my blog and follow me on my social media accounts.
Read my column "Don't Miss This" at The Rizal Weekly Post
IG Name: www.instagram.com/Homeschoolingiscool
FB Name: www.facebook.com/ armi.pineda
Fb page:https://www.facebook.com/Homeiskoolcom
Www.facebook.com/HomeschoolWorld
Www.facebook.com/Kawaiibeautyandlifestylecom
Www.facebook.com/Mimiworldnet
YouTube Account: https://youtube.com/channel/UCAEszY-nm4XIPSphcppyilw
TikTok Account: https://vt.tiktok.com/ZGJkEHsLh/
Blog Site: www.Homeiskool.com
Www.Mimiworld.net
Www.Kawaiibeautyandlifestyle.com
Twitter
Www.twitter.com/Armipazpineda