Funding will support the charity Reach Out and Feed Philippines in acquiring mobile kitchens and strengthening food programs for the community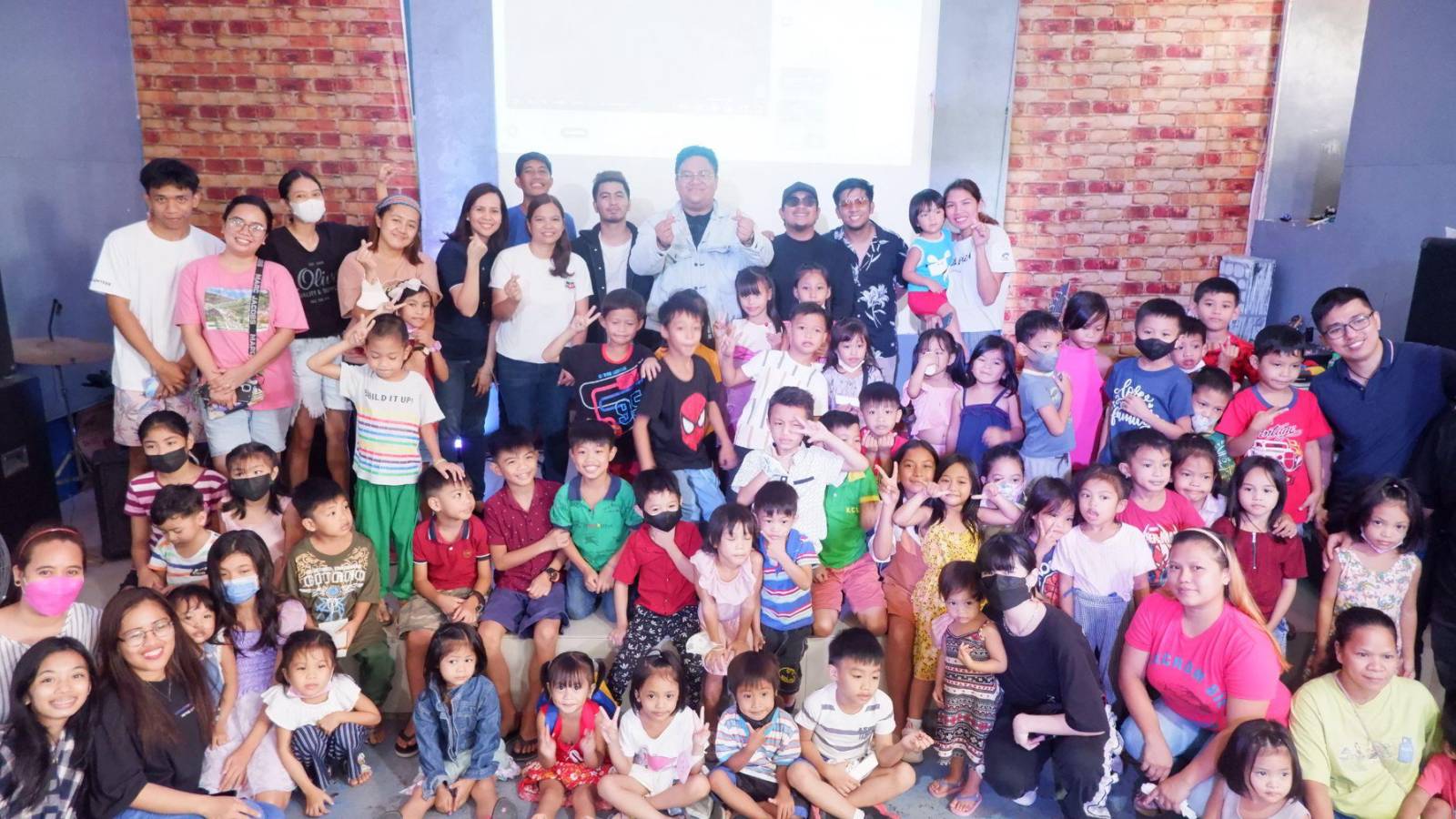 Filipino band NOBITA performed their favourite hits for the charity at a special live performance
Manila, PHILIPPINES – Sony Music Entertainment Philippines and popular band NOBITA have partnered with Reach Out and Feed Philippines to support local communities impacted by hunger this holiday season.
This comes as part of Sony Music Group's global 'Season of Giving' campaign, where the company and its artists are giving back to every local community in which Sony Music Group (SMG) operates. Across the world, SMG is supporting global organizations dedicated to providing aid for those facing food insecurity, homelessness and refugee support, as well as music industry relief and educational programs for communities impacted by the COVID-19 pandemic.
This also follows the support provided through the Sony Music Group's Global Social Justice Fund, to move the needle in broadening opportunities for underserved communities worldwide. In October, the company partnered with SPARK! Philippines to champion young women's rights through music and film.
Beginning in the month of November, the Season of Giving program saw SMG committing sizeable amounts in each geography where the Company conducts business: Africa, Asia, Australia/New Zealand, Canada, Continental Europe, Latin America, United Kingdom, and the United States.
In the Philippines, non-profit organization Reach Out and Feed Philippines Inc., which provides food aid to children who have little or no access to nutritious food, had its outreach efforts hindered by the COVID-19 pandemic and the typhoons that struck the Philippines over the past two years. With this funding, Reach Out and Feed Philippines Inc. will be acquiring mobile kitchens that can provide meals to vulnerable communities where needed, reaching more children and their families through the organization's ongoing feeding and nourishment programs.
Anna Pauline Castro, Executive Director of Reach Out and Feed Philippines Inc., said, "The funding from Sony Music Group will be a great help in pushing forward with our school and community outreach programs. We expect these mobile kitchens to reach 1,000 children and their households on ongoing feeding programs, as well as families affected by the pandemic and recent typhoons, to provide them with nutritious meals."
"Ultimately, we hope that this will bring us closer to realizing our vision of seeing every Filipino child healthy, nourished, and empowered to reach their maximum potential for growth and learning."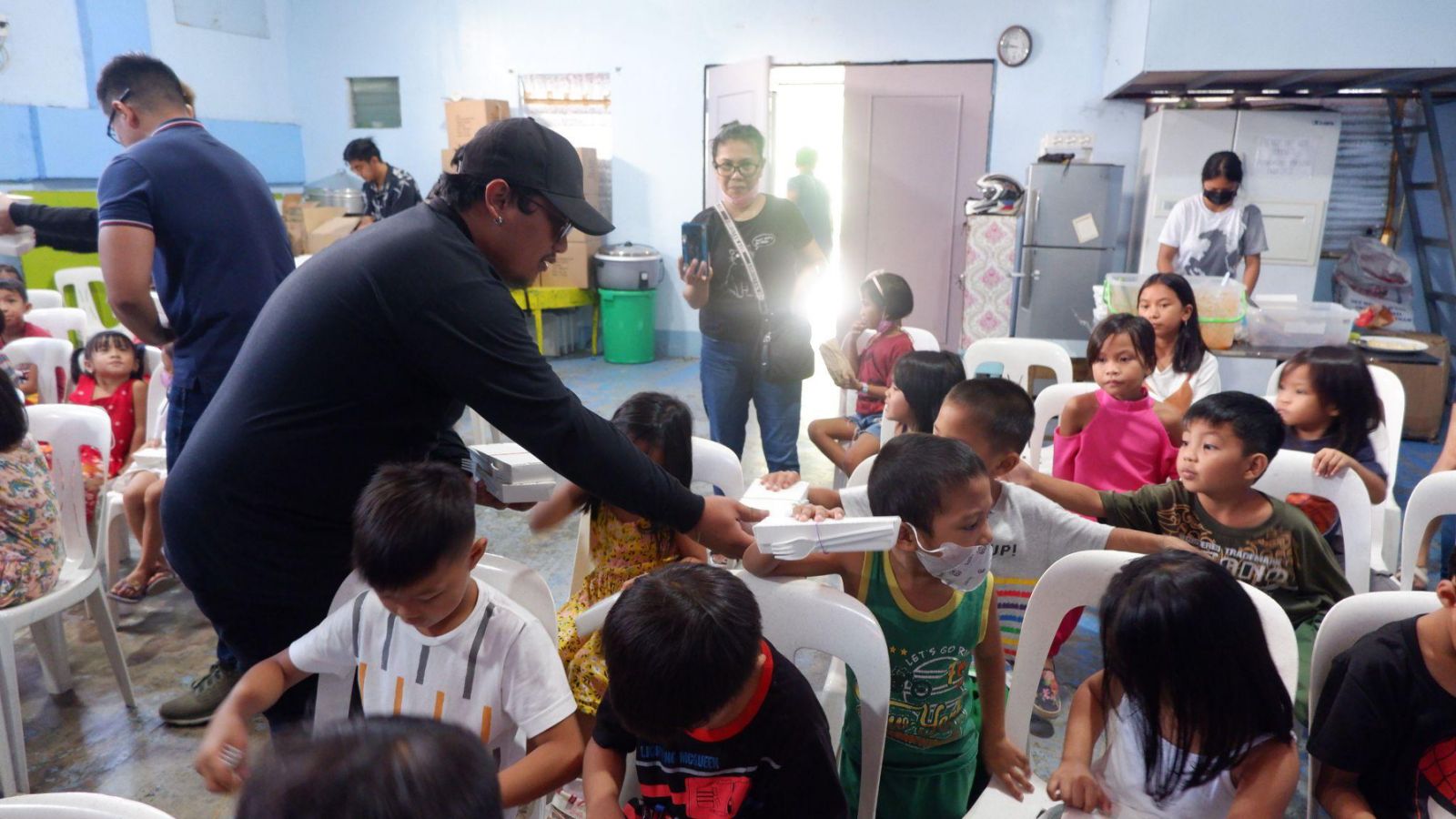 As a band that actively gives back to society, NOBITA also partnered with Reach Out and Feed Philippines Inc. to support outreach efforts and put on an intimate concert for some of the children who are beneficiaries of the organization.
NOBITA said, "It means a lot to be part of a label that strives to make a positive impact on society by reaching out to underserved communities. We are truly glad to have had the chance to spend time volunteering with Reach Out and Feed Philippines – seeing smiles from children and families whilst connecting with them through music was an unforgettable experience for us."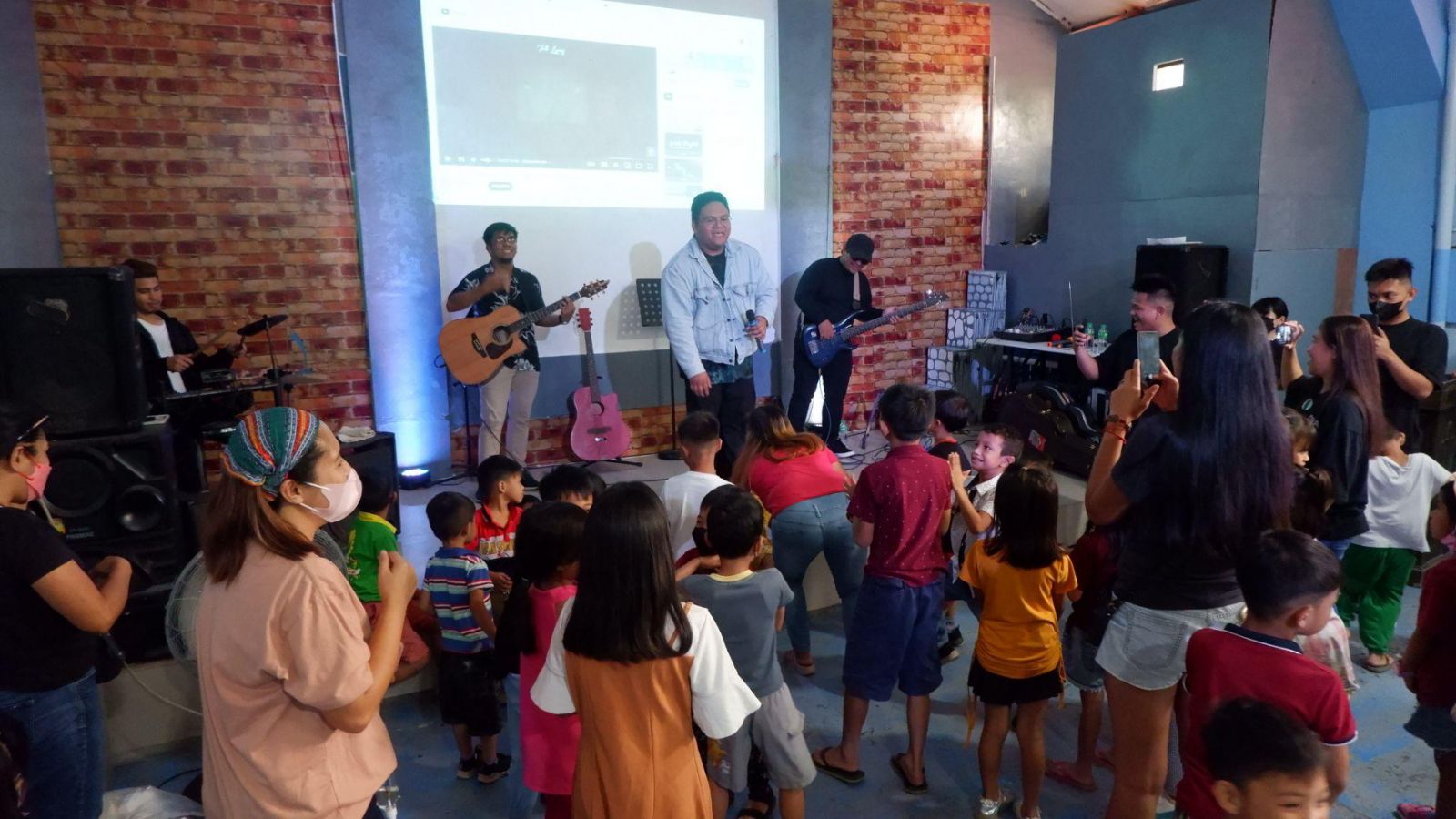 In speaking of the seasonal initiative, Towalame Austin, Executive Vice President, Philanthropy and Social Impact, Sony Music Group, said, "Globally, SMG is committed to supporting local communities throughout the year. For the holiday season, we wanted to bring extra support and relief aid to those in need and dedicate our efforts to more than three million people worldwide. We're grateful to our artists and international partner organizations who work on-the-ground to provide direct assistance to their neighbors."
In addition to NOBITA, notable artists and songwriters who volunteered with partner organizations in their communities during a series of in-person events include India Shawn (Epic Records), Tyler Shaw (SME Canada), Kobie Dee (SMP Australia), Tom Wilson (SMP Canada) – who volunteered with partner organizations in their own communities during a series of in-person events.
This campaign represents the Company's ongoing philanthropic commitment to forge partnerships and support communities that need it most, inside and outside the music industry. For 'Season of Giving', every global organization selected to receive funding was determined by a group of global stakeholders including the Company's internal task forces, legal and public policy teams. Learn more about SMG's giving approach here.
Photo and video assets are available for download at this link.
About Sony Music Entertainment
At Sony Music Entertainment, we honor the creative journey. Our creators shape movements, culture, communities, even history. And we've played a pioneering role in music history, from establishing the first-ever music label to inventing the flat disc record. We've nurtured some of music's most iconic artists and produced some of the most influential recordings of all time. Today, we work in more than 100 countries, supporting a diverse and distinctive roster of talented creators at every level and on every stage. Situated at the intersection of music, entertainment, and technology, we bring imagination and expertise to emerging products and platforms, embrace new business models, and employ breakthrough tools—all to support the creative community's experimentation, risk-taking, and growth. And we form deep, trusted, cause-based partnerships to uplift and empower communities around the world. Sony Music Entertainment is part of the global Sony family. Learn more about our creators and labels here.
Annex 1 – List of beneficiaries of this year's campaign
Banco Alimentar Contra a Fome (SMG Latin/Iberia)
Banco de Alimentos de Bogotá (SMG Latin/Iberia)
Banco de Alimentos de Perú (SMG Latin/Iberia)
Bonnie Support Services Ltd (SMP Australia)
Covenant House (SMG)
Dream Streets (SMG Nashville)
Foodbank Australia (SME Australia)
FoodForward SA NPC (SMG South Africa)
Fundación Sí (SMG Latin/Iberia)
help2read (SMG South Africa)
Lagos Food Bank Initiative (SMG Nigeria)
MUSICALLY FED (SMG Nashville)
OzHarvest Limited (SMP Australia)
Pinball Clemons Foundation (SME Canada)
Plansverige (SMG Sweden)
Polska Akcja Humanitarna (SMG Poland)
Rainbow Youth (SME New Zealand)
Reach Out and Feed Philippines Inc. (SME Philippines)
Rise Against Hunger Philippines (SME Philippines)
Second Harvest Food Bank of Middle Tennessee (SMG Nashville)
Settlement Services International (SME Australia)
Soles4Souls (SMG Nashville)
The Dream Nurture Foundation (SMG Nigeria)
The Gord Downie and Chanie Wenjack Fund (SMP Canada)
The Simple Plan Foundation (The Orchard Canada)
The Trussell Trust (SMG United Kingdom)
Weave Youth and Community Services Incorporated (SMP Australia)
Worthy of Love (SMG)
For Feature/Promotion and reviews follow me
⬇️⬇️⬇️⬇️⬇️
Read my column "Don't Miss This" at The Rizal Weekly Post
IG Name: www.instagram.com/Homeschoolingiscool
FB Name: www.facebook.com/ armi.pineda
Fb page:https://www.facebook.com/Homeiskoolcom
YouTube Account: https://youtube.com/channel/UCAEszY-nm4XIPSphcppyilw
TikTok Account: https://vt.tiktok.com/ZGJkEHsLh/
Blog Site: www.Homeiskool.com
Twitter
Www.twitter.com/Armipazpineda
Other social media accounts
Www.facebook.com/Homeschoolingiscool
Www.facebook.com/Mimiworldnet
Www.facebook.com/Kawaiibeautyandlifestylecom
Www.facebook.com/Hometowngoodiesandservices
For collaboration you can email me at Armipazpineda@gmail.com