SM joins Earth Hour 2022; Lights switch-off, Virtual Run part of activity line-up As part of the company's sustainability efforts, SM Supermalis, through its corporate social responsibility arm SM Cares, is once again joining the wortd in observing Earth Hour, with this year's theme "Shape Our Future," focusing on how we can work together in halting and reversing climate change and nature loss by 2030.

Earth Hour is an annual campaign launched in 2007 by the World-Wide Fund for Nature (WWF) that encourages the turing off of non-essential lights as part of energy conservation efforts for the planet. Since as first observance in the Philippines in 2008, SM has been joining the campaign every year, being one cf the first in the private sector to support it. This year, SM will continue to promote the campaign by being one of the official partners of WWF for the Earth Hour Virtual Run, to be held from March 26 to April 22. Aside from this, all SM maiis will be joining the light switch-off on March 26 from 8:30 PM to 9:00 PM.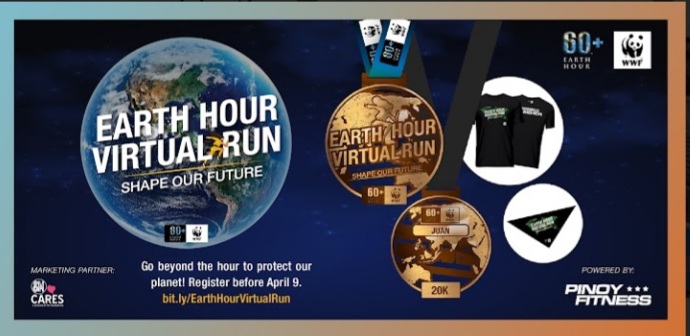 "SM is proud to have been supporting Earth Hour throughcut the last 14 years. Every year, we partake in this very important movemem because we want to inspire people to action and tell them that no matter how small their contribution is, it will go a long way #weworktogether," said Engr. Liza Silerio, SM's Vice President for Corporate Compliance and Head of Sustainability.
"Through Earth Hour, we want to engage over a billion people worldwide and engage decision-makers whether in business, institutions, and governments, to move the agenda of nature up the priority fist in the global sphere and in the national agenda. We want people to lend thew voices as we're shaping our future, and hopefully, well be changing the ending for the positive for both people and the planet," said Atty. Angela Ibay, Climate and Energy Program Head of WWF-Philippines.
Aside from joining the campaign every year, SM has been active in environmental protection in many ways. For instance, all SM malls ave equipped with energy and water conservation facilities. The company also regularly joins tree planting activities, and has waste management initiatives such as Trash-to-Cash, e-waste and used acid lead batteries cofiection programs, and the plastic waste collection program with the Plastic Credit Exchange.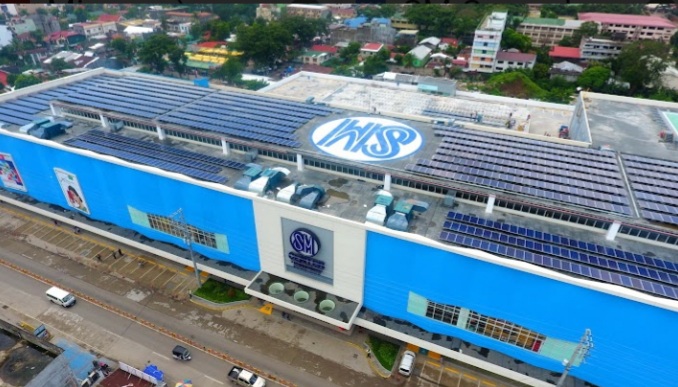 SM has also been investing more in renewable energy. Eight malls in the country and three in China are now equipped with solar panels, with more to follow in the coming months. SM also pledged to increase its use of renewable energy to 50 percent of it's overall energy usage by year-end.
SM's other sustainability initiatives include the annual Green Film Festival, promoting environmental awareness among students and the youth through films; the AweSMSeas project, promoting awareness
on the negative impact of plastic waste on seas and oceans; and the intemational Coastal Cleanup joined by thousands of volunteers every year, to name a few.
SM Cares is the corporate social responsibility arm of SM Prime Holdings, supporting initiatives that focus on communties and the environment. in addition to ts programs on the environment, SM Cares' adivocacies include programs on women and breastfeeding mothers, persons with disabilities, senior citizens, children and youth, and the Bike-Friendly SM Program.
Visit www.smsupermalls.com/smcares to learn more.
Read my column "Don't Miss This" at The Rizal Weekly Post
IG Name: www.instagram.com/Homeschoolingiscool
FB Name: www.facebook.com/ armi.pineda
Fb page:https://www.facebook.com/Homeiskoolcom
YouTube Account: https://youtube.com/channel/UCAEszY-nm4XIPSphcppyilw
TikTok Account: https://vt.tiktok.com/ZGJkEHsLh/
Blog Site: www.Homeiskool.com
Twitter
Www.twitter.com/Armipazpineda
Other social media accounts
Www.facebook.com/HomeschoolWorld
Www.facebook.com/Mimiworldnet
Www.facebook.com/Kawaiibeautyandlifestylecom
Www.facebook.com/Hometowngoodiesandservices
For collaboration you can email me at Armipazpineda@gmail.com