This Valentine's Season, tell your special someone, "I love you a waffle lot" with Pegi treats.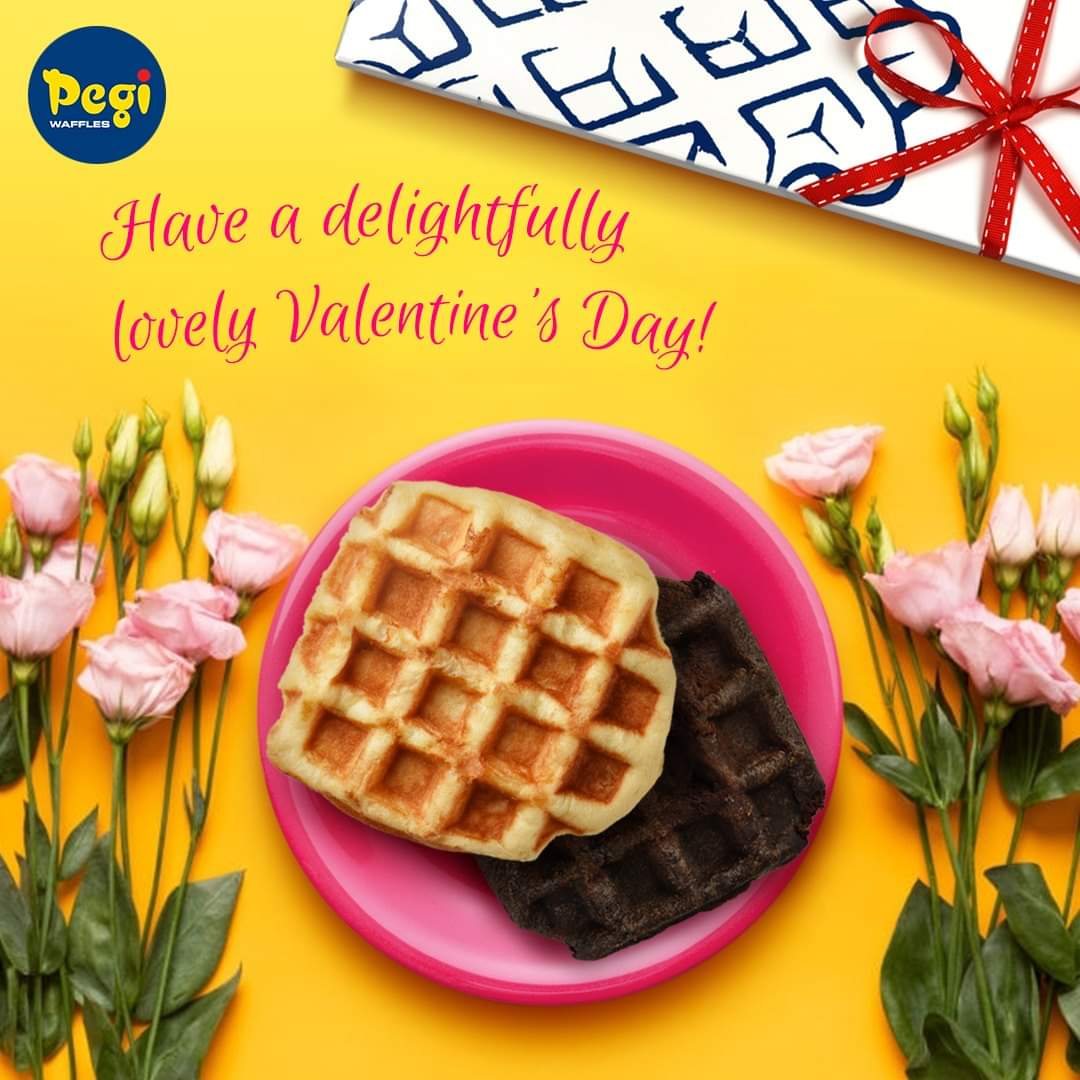 The Classic Liege waffles 
These sugar waffles are sure to delight your loved ones. Crunchy on the outside yet soft to the bite, and filled with irresistible pearl sugar it comes in classic, cheese, and chocolate flavors.
The goodies are easy to enjoy. Just pop them inside the oven toaster before taking a bite, or for a delightful treat, pair them with fruit compote and whipped cream.
Since 1952, the Pegi Waffle Factory in Brussels has been making Leige waffles, using the traditional recipe of Francois Doyen, a pastry chef on the Belgian coast.  Several decades later the delicious treat continues to delight pastry lovers worldwide. In 1997 Pegi, was brought to the Philippines by Gaufre-Wafels, Inc. with a  happy mission to share the well-loved pastry with local diners.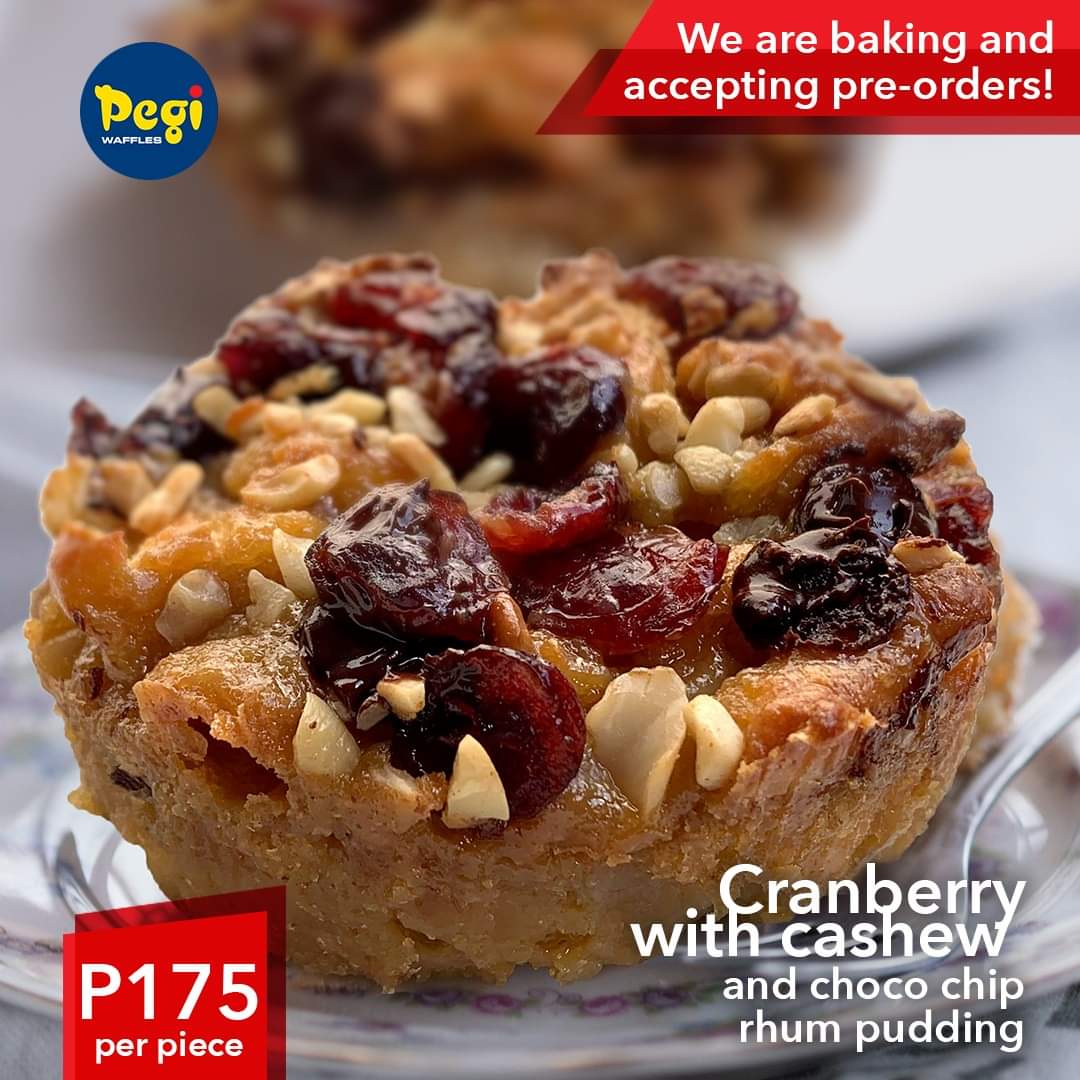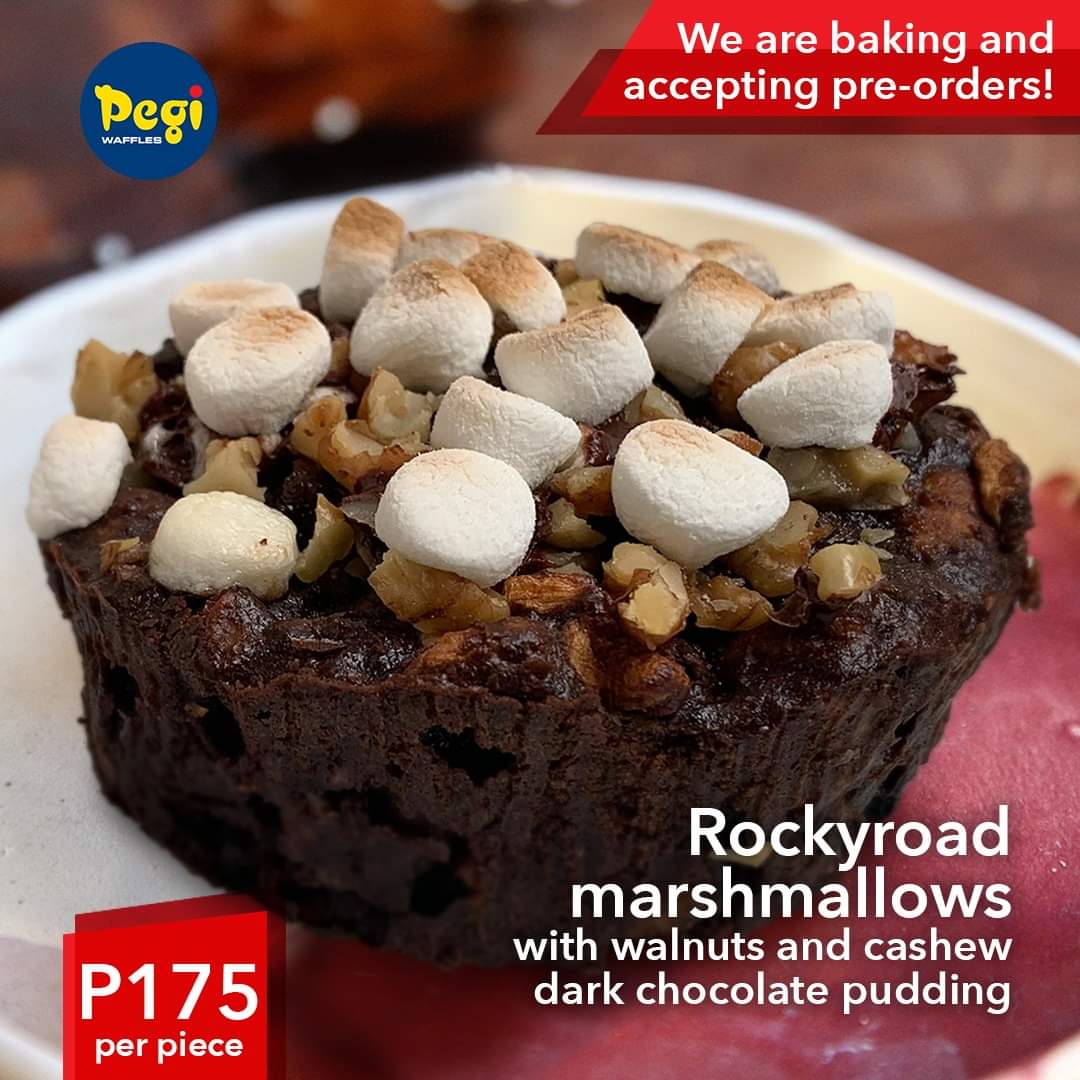 Waffle Pudding
For your much-awaited Valentine's dinner, don't miss out on Pegi's waffle pudding with an exciting hint of rhum. Available in Cranberry topped with cashew and chocolate chips or Rocky Road topped with marshmallows, walnuts, and dark chocolate, these flavorful goodies are best served freshly baked so don't forget to pre-order in time for V-day.   Pegi waffle pudding box of six (6) is available at P1,000, a limited offer from February 10-17.
Order your Pegi treats via 0995-6246391 or 0927-7720819 or send a message at the Pegi waffles' Facebook page. You can also visit their pick-up  counter at 333 P. Guevarra St., Little Baguio, San Juan. Visit  www.pegiwaffles.com for more details.
𝐋𝐈𝐊𝐄 & 𝐅𝐎𝐋𝐋𝐎𝐖  My 𝐏𝐀𝐆𝐄 𝐅𝐎𝐑 𝐌𝐎𝐑𝐄 𝐓𝐑𝐀𝐕𝐄𝐋 𝐑𝐄𝐂𝐎𝐌𝐌𝐄𝐍𝐃𝐀𝐓𝐈𝐎𝐍𝐒! 😊
📩 𝘋𝘔  𝘧𝘰𝘳 𝘊𝘰𝘭𝘭𝘢𝘣𝘴, 𝘍𝘦𝘢𝘵𝘶𝘳𝘦, 𝘢𝘯𝘥 𝘗𝘳𝘰𝘮𝘰𝘵𝘪𝘰𝘯𝘴
⬇️⬇️⬇️⬇️⬇️
Read my column "Don't Miss This" at The Rizal Weekly Post
IG Name: www.instagram.com/Homeschoolingiscool
FB Name: www.facebook.com/ armi.pineda
Fb page:https://www.facebook.com/Homeiskoolcom
YouTube Account: https://youtube.com/channel/UCAEszY-nm4XIPSphcppyilw
TikTok Account: https://vt.tiktok.com/ZGJkEHsLh/
Blog Site: www.Homeiskool.com
Twitter
Www.twitter.com/Armipazpineda
Other social media accounts
Www.facebook.com/Homeschoolingiscool
Www.facebook.com/Mimiworldnet
Www.facebook.com/Kawaiibeautyandlifestylecom
Www.facebook.com/Hometowngoodiesandservices
For collaboration you can email me at Armipazpineda@gmail.com