Dress Collection Launching on September 2
A graceful expression of individuality 
August 9, 2022, Manila, Philippines – Global apparel retailer UNIQLO today announces the launch on September 2 of the HANA TAJIMA FOR UNIQLO 2022 Fall/Winter Dress Collection from New York-based fashion designer Hana Tajima. This LifeWear collection emerges from the fusion of the UNIQLO focus on everyday clothing combining exceptional functionality and fashion, and Hana Tajima's elegant forms and soft silhouettes that continue to captivate women around the world. The new line presents dresses with simple yet iconic stylings.
Commenting on the latest collection, Hana Tajima said, "Styling an outfit begins by asking yourself how you want to feel. Who will I become by wearing this dress? Each dress has its own look. It expresses a part of our personality and individuality, allowing us to become the person we want to be."
A Graceful Expression – Subtle elegance for every day
Dresses with elegant and refined designs that bring out the beauty and individuality of each wearer create a unique look and add a soft radiance to everyday life. The collection utilizing three types of material – soft and draping rayon and lyocell, deeply lustrous satin, and warm flannel – features innovative details and designs such as cuts that accentuate beauty, and delicate pleat accents. The dresses exuding a graceful expression add a richness to everyday life. Simply by casually putting on these stylish and lightweight dresses that convey dignified beauty, the wearer is instantly brought closer to the person they want to be.
Dress Collection Lineup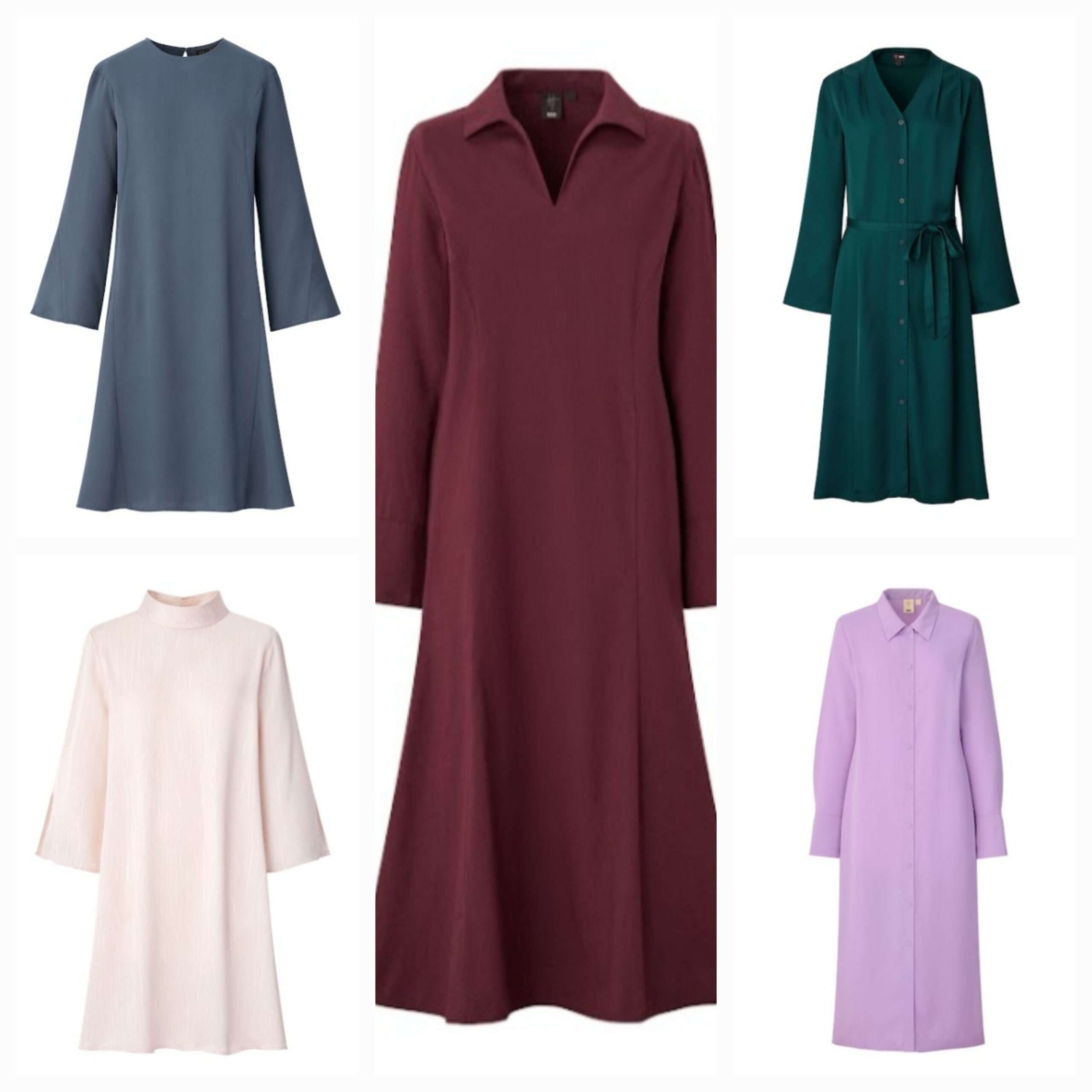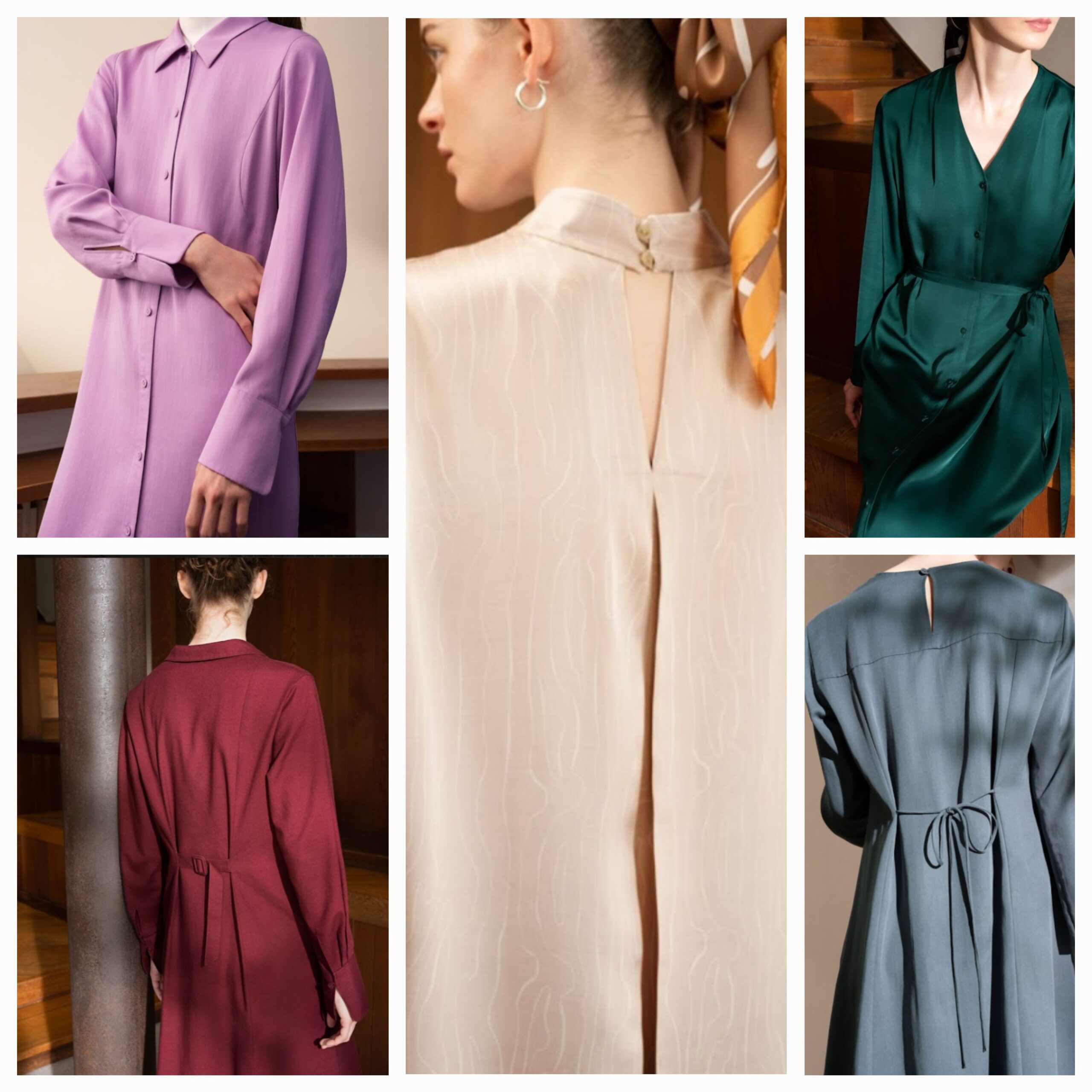 2022 Fall/Winter Collection Details
Scheduled launch date:         Friday, September 2, 2022
Availability: Available in UNIQLO Manila Global Flagship Store, UNIQLO SM Megamall and select stores nationwide. Full collection is also available via the UNIQLO.com online store.
Special website: https://www.uniqlo.com/hanatajima
Product Price Range (6 WOMENS Items)
| | | | |
| --- | --- | --- | --- |
| Items | Prices | Items | Prices |
| Dresses | Php 1,990 – Php 2,490 | Stoles | Php 990 |
Note: Prices are subject to change.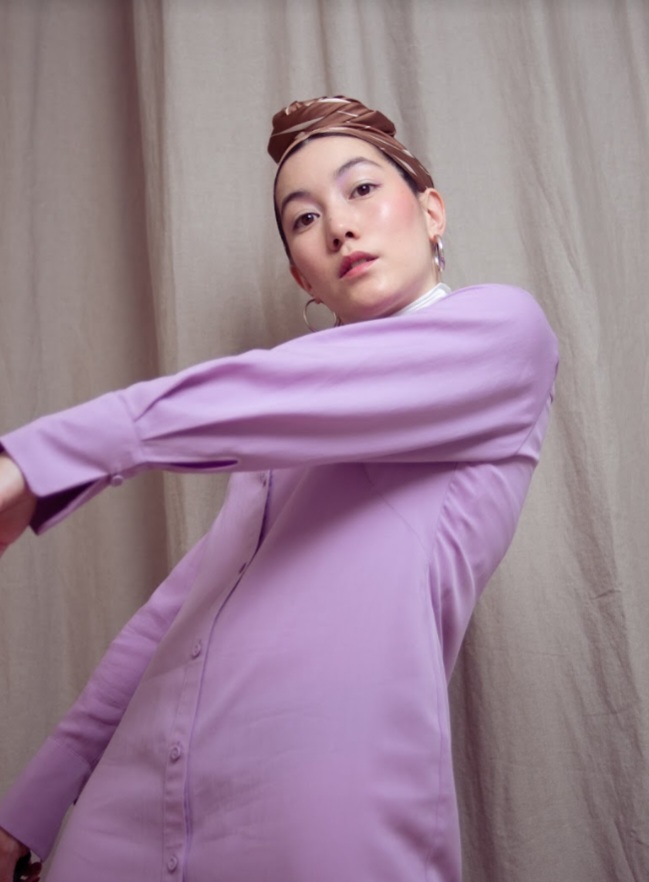 About Hana Tajima
Combining refined elegance and effortless comfort, UK-born fashion designer Hana Tajima is changing the way women dress all over the world with her contemporary, functional designs. She has garnered considerable international attention in recent years for her unique designs, which are informed by her upbringing in diverse environments.
About UNIQLO LifeWear
Apparel that comes from the Japanese values of simplicity, quality, and longevity. Designed to be of the time and for the time, LifeWear is made with such modern elegance that it becomes the building blocks of each individual's style. A perfect shirt that is always being made more perfect. The simplest design hiding the most thoughtful and modern details. The best in fit and fabric made to be affordable and accessible to all. LifeWear is clothing that is constantly being innovated, bringing more warmth, more lightness, better design, and better comfort to people's lives.
About UNIQLO and Fast Retailing
UNIQLO is a brand of Fast Retailing Co., Ltd., a leading Japanese retail holding company with global headquarters in Tokyo, Japan. UNIQLO is the largest of eight brands in the Fast Retailing Group, the others being GU, Theory, PLST (Plus T), Comptoir des Cotonniers, Princesse tam.tam, J Brand and Helmut Lang. With global sales of approximately 2.13 trillion yen for the 2021 fiscal year ending August 31, 2021 (US $19.4 billion, calculated in yen using the end of August 2021 rate of $1 = 109.9 yen), Fast Retailing is one of the world's largest apparel retail companies, and UNIQLO is Japan's leading specialty retailer.
UNIQLO continues to open large-scale stores in some of the world's most important cities and locations, as part of its ongoing efforts to solidify its status as a global brand. Today the company has a total of more than 2,300 stores across the world, including Japan, Asia, Europe and North America. In 2010 UNIQLO established a social business in Bangladesh together with the Grameen Bank and currently there are more than 15 Grameen-UNIQLO stores, mostly located in Dhaka.
With a corporate statement committed to changing clothes, changing conventional wisdom and change the world, Fast Retailing is dedicated to creating great clothing with new and unique value to enrich the lives of people everywhere.  For more information about UNIQLO and Fast Retailing, please visit www.uniqlo.com and www.fastretailing.com.August 9, 2022
For Feature/Promotion and reviews follow me
⬇️⬇️⬇️⬇️⬇️
Read my column "Don't Miss This" at The Rizal Weekly Post
IG Name: www.instagram.com/Homeschoolingiscool
FB Name: www.facebook.com/ armi.pineda
Fb page:https://www.facebook.com/Homeiskoolcom
YouTube Account: https://youtube.com/channel/UCAEszY-nm4XIPSphcppyilw
TikTok Account: https://vt.tiktok.com/ZGJkEHsLh/
Blog Site: www.Homeiskool.com
Twitter
Www.twitter.com/Armipazpineda
Other social media accounts
Www.facebook.com/Homeschoolingiscool
Www.facebook.com/Mimiworldnet
Www.facebook.com/Kawaiibeautyandlifestylecom
Www.facebook.com/Hometowngoodiesandservices
For collaboration you can email me at Armipazpineda@gmail.com