As an annual celebration, Cleene CLIO Toothbrush, a product by PHILUSA Corporation, will celebrate this
year's World Oral Health Day on March 20, with the goal of making toothbrushing an accessible and fun
routine among Filipino families.
Oral hygiene is likely to be neglected during times of crises. It is important for every family to be reminded
of reinforcing proper oral habits and routines among themselves, especially their children who are prone
to having cavities. Being equipped with a trusted oral hygiene product like Cleene CLIO Toothbrush can
help parents teach their children to take extra care of their oral health, reducing the need to visit a dentist.
Cleene CLIO can be your trusted partner for your oral care needs as it provides Filipino households with
quality and affordable soft-bristled toothbrushes that can help improve the oral health of every Filipino
household, making brushing teeth a fun family moment.
Made with Microfine Soft Bristles, the Cleene CLIO toothbrush can help penetrate and clean hard-toreach areas of your teeth. Your child and the entire family will certainly experience thorough and deep cleaning between their teeth and gums while having a gentle, comfortable, and effective brushing experience, especially for those with sensitive teeth and gums.
In celebration of World Oral Health Day, Cleene CLIO toothbrush has partnered with Manila Water
Foundation and the Philippine Dental Association to donate Oral Care Essentials kits to communities
and families in 12 chosen communities in Metro Manila East Zone and Manila Water regional areas, and in Dinalaonan Elementary School. This donation aims to provide the beneficiaries with an extra hand for
their oral care needs amid the pandemic. There will also be a 20% discount on selected Cleene CLIO
products exclusively in Mercury Drug Stores nationwide.
About Cleene CLIO Toothbrush
Start a great oral hygiene habit at home with your family using Cleene CLIO Toothbrush. Providing all
ages and Filipino families quality and affordable toothbrushes with its Microfine Soft Bristles
technology that can help penetrate and clean hard-to-reach areas for better interdental cleaning and
gentle brushing experience. Cleene CLIO can be used for better cleaning, giving you extra care for your
oral needs and convenience when brushing your teeth.
To serve Filipinos of all-ages, Cleene CLIO toothbrush features a complete variation of toothbrushes that
all have "Micro Fine Soft Bristles" that can penetrate in between teeth and gums allowing better interdental cleaning:
1. Economy: Basic cleaning for all ages
a. Dentaclean
b. Dentafresh
c. Dentamax
d. Dentabright
2. Premium Care: Has soft, combined tapered and rounded bristles that is suitable for thorough
cleaning to sensitive gum and teeth which helps prevent the damage of your teeth and gum a. Junior (ages 6-12 years old)
b. Sens Interdental – Cross Angled Bristles
Complete – Small Head
d. X-pert G – Specialized rubber bristles
e. 40+ – Ultra soft bristles
f. Dent-A-Grip – Long tapered brisles
g. Tech – Long tapered bristles
3. Special Care:
a. Kiddie: for ages 3-6 years old
b. Travel: Compact
c. Refreshing Green Tea: Made with real green tea extract that helps improve gum health
d. Charcoal and Ultimax Charcoal: Infused with Binchotan charcoal (Japanese Oack),
that makes it naturally antibacterial which helps to prevent bad breath and plaque while at
the same time keeps your toothbrush bacteria-free and odor-free.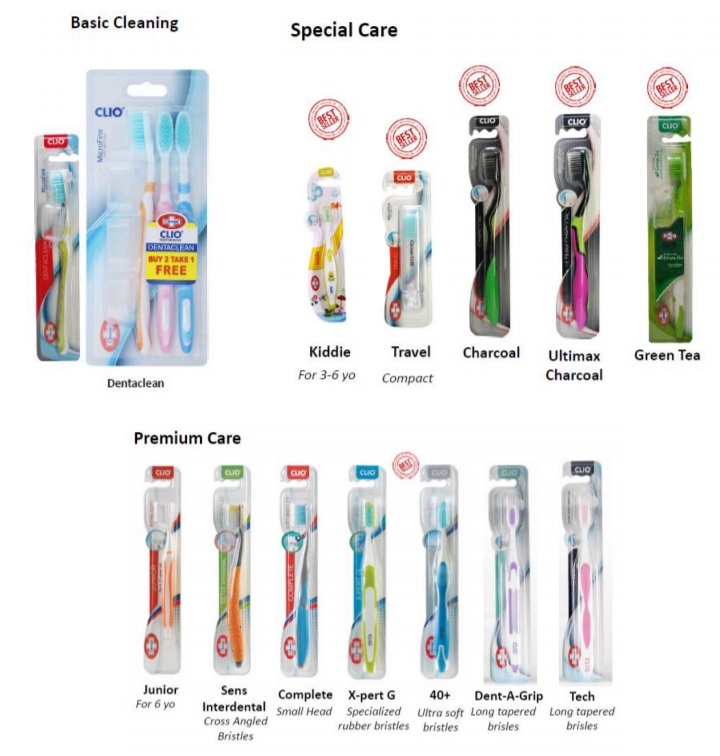 Today is Oral Health Day 2022 and Cleene Clio has something in store for you. I know a lot of people wasn't able to visit their dentist for dental check-up. And we importance of Oral hygiene, cleene clio has different toothbrush for the family that you can use. So kids will enjoy brushing their teeth and will have healthy gums.
We have been using cleene clio microfine soft bristles before but now we will try their other products as well. Thanks so much @cleeneclio and @mommybloggersph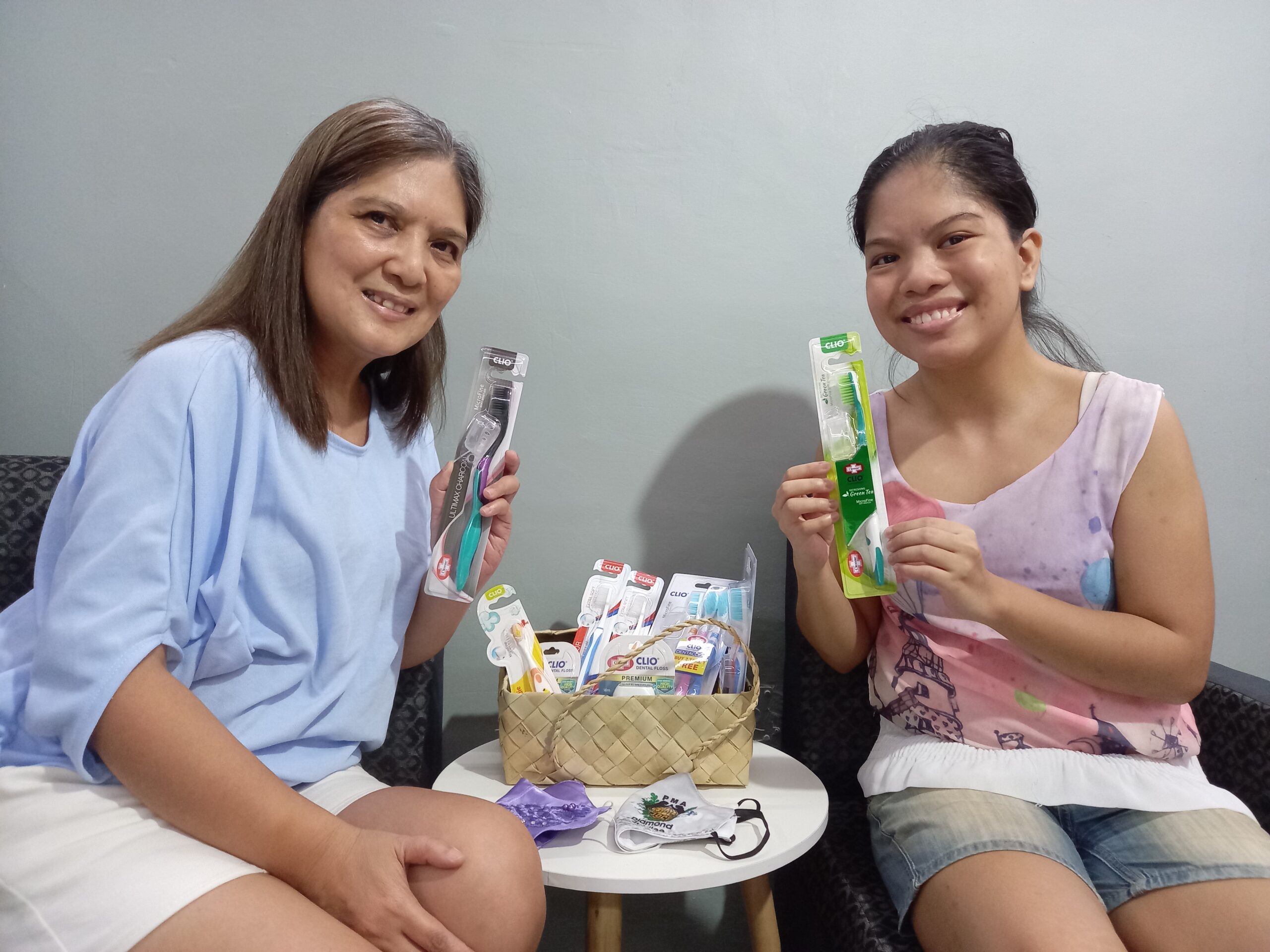 Visit my blog to read more about Cleene Clio toothbrush
#CleeneClio
#WorldOralHealthDay2022
#KeepItCleene
#MommyBloggersPH
"Homeiskool" is part of Mommy Bloggers Philippines (link to http://www.mommybloggersphilippines.com) community.
Cleene CLIO Toothbrush is available in any Mercury and other leading supermarkets, and retail stores
nationwide; and is available online in Shopee, Lazada, and PHILUSA online store.
Read my column "Don't Miss This" at The Rizal Weekly Post
IG Name: www.instagram.com/Homeschoolingiscool
FB Name: www.facebook.com/ armi.pineda
Fb page:https://www.facebook.com/Homeiskoolcom
YouTube Account: https://youtube.com/channel/UCAEszY-nm4XIPSphcppyilw
TikTok Account: https://vt.tiktok.com/ZGJkEHsLh/
Blog Site: www.Homeiskool.com
Twitter
Www.twitter.com/Armipazpineda
Other social media accounts
Www.facebook.com/HomeschoolWorld
Www.facebook.com/Mimiworldnet
Www.facebook.com/Kawaiibeautyandlifestylecom Www.facebook.com/Hometowngoodiesandservices
For collaboration you can email me at Armipazpineda@gmail.com