Indraprastha Apollo Hospitals, Delhi, India emerges as a preferred destination for transplant cases in India
Manila, Philippines, 9 September 2019: Indraprastha Apollo Hospitals Delhi has emerged as a go to centre for liver transplantation. Apollo Hospitals Delhi had performed the first successful pediatric liver transplant in India in 1998. Sanjay, the first child in India to have been successfully transplanted at the age of 22 months, is now a medical student leading a normal life 20 years later.

The Indian Ambassador to Philippines, His Excellency, Mr. Jaideep Mazumdar was present at the thanksgiving ceremony as the Chief Guest. Mr. Mazumdar said, "It gives me immense pleasure to see the smiles on the faces of families with children who have received a new life through a liver transplant. India has emerged as a preferred global destination for medical travel," he added.
Dr Anupam Sibal, Group Medical Director, Apollo Hospitals Group and Senior Paediatric Gastroenterologist & Hepatologist, Apollo Hospitals, Delhi said, "Since 2012, the Apollo Transplant Program has performed more than 1200 solid organ (liver, kidney, heart) transplants. In 2018, 1441 solid organ transplants were performed. More than 3,300 liver transplants have been performed at Apollo of which 337 were in children. In the last 28 months, the hospital has performed 35 successful liver transplant in children from Philippines. We have transplanted patients from 44 countries," he added.

Dr Neerav Goyal, Senior Consultant, Liver Transplant Surgeon, Apollo Hospital, Delhi said, "Our transplantation success rates are comparable to the best published outcomes in the world, which is truly a credit to the excellent team at Apollo Hospital that adheres to the highest standards of clinical care. We value the trust our patients. We have performed the most complicated of liver transplants (e.g., in babies weighing as less as 4 kilograms), combined liver–kidney transplants and multi-organ transplants. Liver transplantation in small babies is more complex than a regular liver transplant. We are now able to perform transplants in high risk cases, very small babies, patients with difficult anatomy and patients with multi organ dysfunction. We have also performed liver transplants in patients who do not have blood compatible donors. It is this expertise that gives hope and happiness to patients from world over who come to Apollo Hospitals to seek respite from their ailments."
Stressing upon the progress achieved in liver transplants, especially in children, Dr. Sibal further added, "An answer to the treatment of liver diseases is early diagnosis. Like other diseases many liver diseases are curable, if diagnosed and treated timely,"
At the thanksgiving program Apollo Hospitals thanked, Ms. Nina P Mahler, representing BILD Foundation for helping with funding and Mr Rex Daryanani, President, Federation of Indian Chambers of Commerce (PHIL.) for his support.
Parents spoke of their experience at Apollo Hospitals and were accompanied by their children who were full of energy in stark contrast to their condition before a liver transplant with yellow eyes and bloated bellies. Representatives of various foundations, LITRO Babies, Liver Transplant Movement, Liver Babies, HOPE, Federation of Indian Chambers of Commerce were present at the function.

About Indraprastha Apollo Hospitals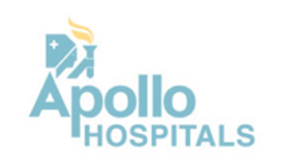 Indraprastha Apollo Hospitals, New Delhi is the First Hospital in India to be Internationally Accredited by Joint Commission International (JCI) consecutively for the fifth time. It is one of the best multi-speciality tertiary acute care hospitals with over 700 beds in India and the most sought-after destination in SAARC region for healthcare delivery.
A state-of-the art modern facility in the heart of the capital, it is spread over 15 acres and has a built-up area of over 600,000 square feet. Currently the hospital has 718 beds with a capacity to expand to 1000 beds. Right from the infrastructure to the latest medical technology acquisition, Indraprastha Apollo Hospitals has always kept its patients first and strived to deliver not world class but the world's best care to its patients since its inception in 1996.
Website: www.apollohospitals.com
Twitter: @HospitalsApollo
Facebook: @indraprasthaapollohospitals
For further information, please contact:
Gaurav Thakral
Dy Head – International Business
Apollo Hospitals
gaurav_t@apollohospitalsdelhi.com
Thank you for visiting my site. Please do follow my other social media accounts Www.facebook.com/HomeschoolWorld
Www.instagram.com/Homeschoolingiscool
Www.twitter.com/Armipazpineda
Armipazpineda@gmail.com
Youtube @mrs.pineda