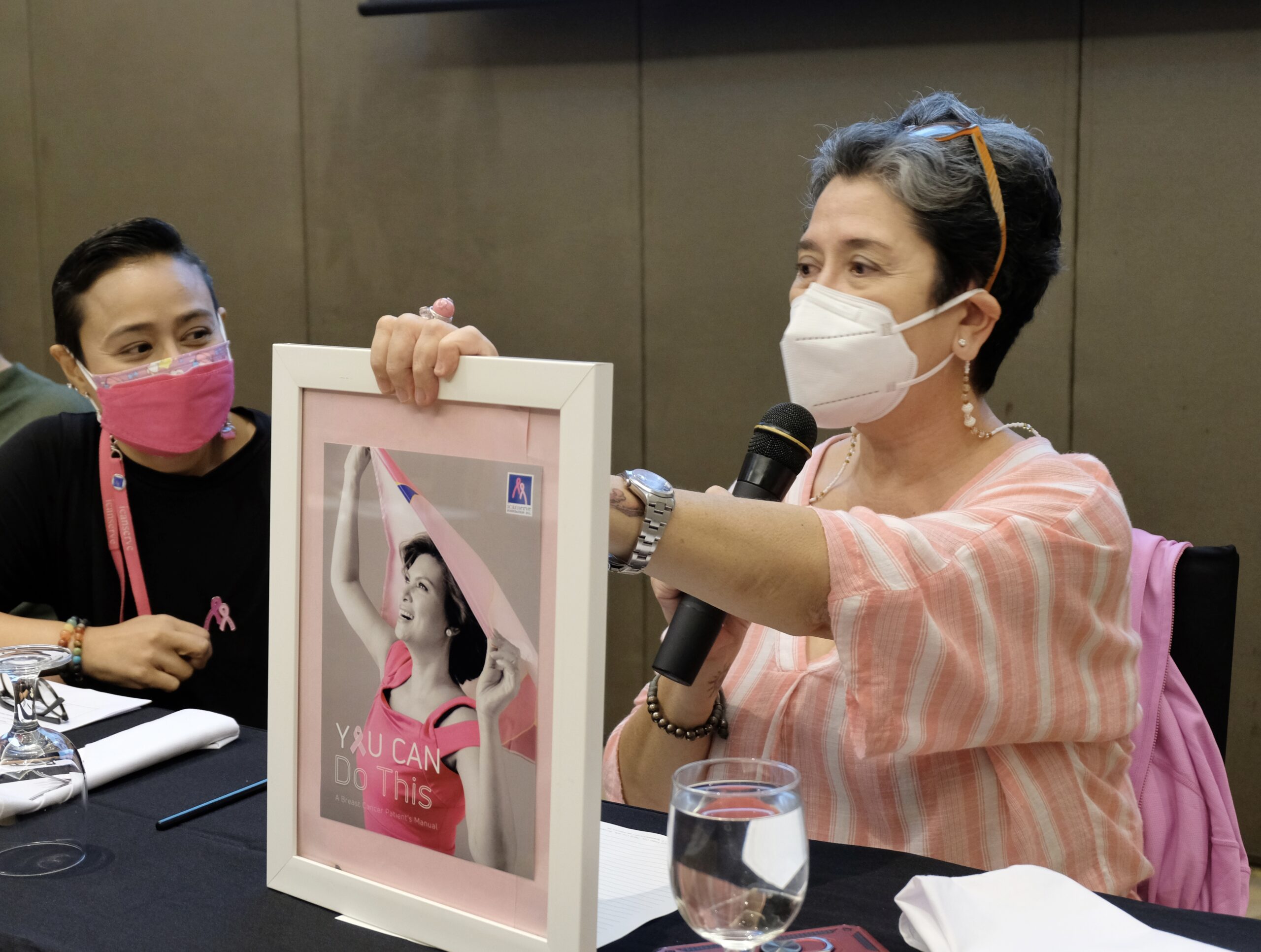 Alya Honasan, breast cancer survivor, revealed the cover of the ICANSERVE Patient Manual. The Patient Manual will be launched officially on the last day of the 6th Southeast Asian Breast Cancer Symposium (SEABCS) happening on September 23-25. It will be downloadable for free at the ICANSERVE website. Looking on is ICANSERVE president Nikoy de Guzman.
Philippines-based ICANSERVE Foundation, Inc. launches its online Manual for breast cancer patients on the last day of the 6th Southeast Asia Breast Cancer Symposium (SEABCS), to be held virtually from September 23-25, 2022.
ICANSERVE's comprehensive and engaging Manual is designed to guide breast cancer patients, survivors, and their caregivers throughout every step of their journey, from understanding their diagnosis to living beyond cancer. Written entirely by breast cancer survivors, the Breast Cancer Patient's Manual delivers vital information in a conversational manner to help patients feel less overwhelmed and intimidated.
A source of information and encouragement, the Manual combines information gleaned from studies and established sources, such as the American Cancer Society, the Mayo Clinic, Johns Hopkins University, Philippine Cancer Society, and more, as well as individual experiences and anecdotes from breast cancer survivors. It covers a wide range of topics, from the medical (understanding treatment options, managing side effects), to the personal (how to tell your family and friends), to the practical (financing cancer treatment). "We made sure to tell real stories, in a language and manner that every survivor or advocate can relate to," says the Manual's editor Alya B. Honasan. "For every member of the editorial team, it was all about reaching out to sisters who needed help."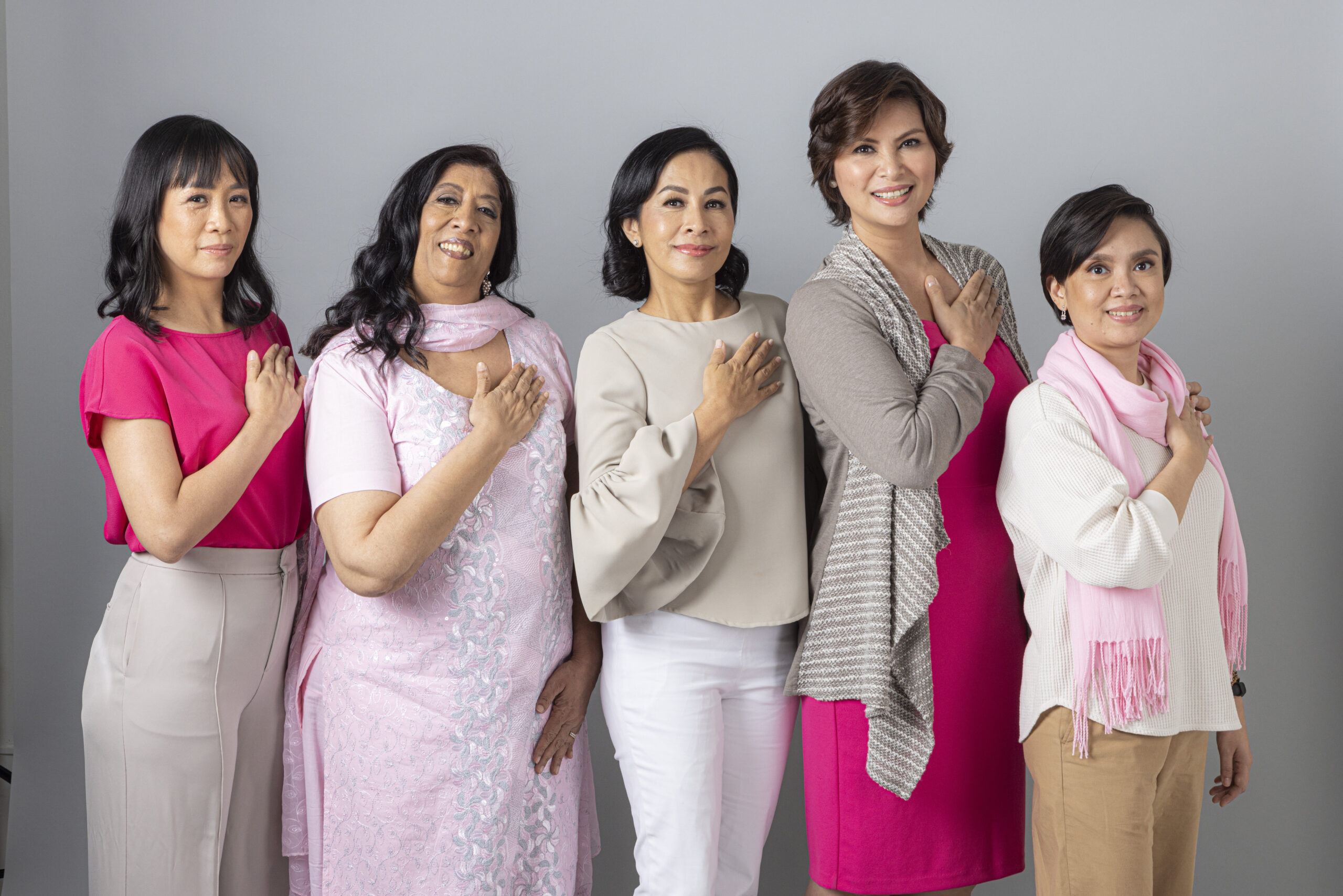 ICANSERVE goes back to its roots with this project. Founded in 1999 by four breast cancer survivors—Kara Magsanoc-Alikpala, Crisann Celdran, Becky Fuentes, and Bet Lazatin—its first project was a printed guidebook that was distributed for free in the days when information on breast cancer was much harder to come by. The foundation has since evolved into one of the Philippines' most active cancer patient advocacy groups, taking part in policy-making and institutionalizing breast cancer control programs.
The Manual will be available for free as a downloadable book after the launch. The SEABCS, hosted for the first time in the Philippines by ICANSERVE and Global Focus on Cancer, was previously held in Vietnam (2016), Myanmar (2017), Malaysia (2018), Thailand (2019), and Indonesia (2021- virtual conference).
Join the conversation. Registration is free. Register for the virtual conference at https://seabcsphilippines.ph/
ABOUT SEABCS
The Southeast Asian Breast Cancer Symposium (SEABCS) is a gathering of the region's cancer survivors, patient advocates, health professionals, researchers, and policy makers in an event to exchange ideas, share successful strategies, the latest in breast cancer, as well as the many challenges that face the breast cancer community on a personal, local and, national, regional and international level.
ABOUT  ICANSERVE                                                                                                      The ICanServe Foundation is a Philippine-based advocacy group of breast cancer survivors and volunteers that co-creates breast cancer control programs with local government as part of its initiative to promote early breast cancer detection, access to accurate diagnosis and timely treatment, survivorship care, palliative care, hospice care and patient navigation
For Feature/Promotion and reviews follow me
⬇️⬇️⬇️⬇️⬇️
Read my column "Don't Miss This" at The Rizal Weekly Post
IG Name: www.instagram.com/Homeschoolingiscool
FB Name: www.facebook.com/ armi.pineda
Fb page:https://www.facebook.com/Homeiskoolcom
YouTube Account: https://youtube.com/channel/UCAEszY-nm4XIPSphcppyilw
TikTok Account: https://vt.tiktok.com/ZGJkEHsLh/
Blog Site: www.Homeiskool.com
Twitter
Www.twitter.com/Armipazpineda
Other social media accounts
Www.facebook.com/Homeschoolingiscool
Www.facebook.com/Mimiworldnet
Www.facebook.com/Kawaiibeautyandlifestylecom
Www.facebook.com/Hometowngoodiesandservices
For collaboration you can email me at Armipazpineda@gmail.com